Konkani lhan kotha:

Good Luck Mr. Jackson
"Marriages are made in heaven and accomplished on earth
"
Logn sorgar thavn bandun haddlolem asta, oxem ami mhonntat.

Logn mhonllear, ek nazuk sombondh eka daddlea ani ostore modem.

Ho sombondh borem bhaxen nibaunk ek khas kaido nam, nhoi mhunn ek pustok, zacher pollevn ek joddem aplo sovnsar korunk xokta.

Ho somoz bore bhaxen nibaunk zaitem pasiens ani somzikai zai poddta.

Oslo somoz aichea joddeam sovem zoborxi disona, odhik korun bail nokri korta ani ghorkara poros odhik duddu zoddta zalear, tiche kagod hatant dorunk zaina.
Adlea tempar choddxeo ostoreo offisamni sirvis korinasleo. Teo fokot ghor-dhar ani kazarachea ekvottak zolmololea bhurgeank samballtalint. Tea tempar ghov- bailancho ekvott ekdom mozbut astalo. Atanche khallar, divors zatat toxe chante-pallar adim divors zai nasle.

Toxench, adle tempavelea bhurgeank TV, kompuitor, internet osleo sovloti nasleo. Mhonntoch, tanche mon ekdom sadem astalem. Dusre bhaxen ekdom inosent.
Oxich ek adlea tempavelea ghorabeachi gozal.
Ek dis sokallim Piedade (Pidu) santetayen bolkavant

boson aslem. To dis Aitar aslo. Bhurgim angnant khelltalim. Itlean, kale-holduvea rongachi ek taxi, tanche ghara islean

yeta ti, tannem polleli. Jack Santan (mothvea nanvan, Jackson), tacho ghorkar, viazik savn yevpache dis lagim pavlele. Dekun, Jackson bha zait mhunn, bolkayanchea humbrear

boslelem Pidu, ubem ravlem ani toch kai zalear pollevn astana, taxi tanchea darant thambli.

Tachea dolleani khuxallkaiechi dukham vhanvlim. Hoi! Piducho dhubav sarko aslo. Tancho put Lawrence (Lorsu), bapaik pollevn dhavim-dhavim vochun bapaik vengoilo. Taxi cholovpeachea adharan, foren vostumni bhorlolem samon, gharant bhitor haddlem.
Sogllim khuxall zaun samanacheo sutkexi ugodtalim. Lorsu, khaupachio ani khellanchea vostu sonspotalo zalear, Pidu garam masalo, kosmotik, ani chittir boroilolea pormonnem apnnalea bhoinnank, bhair-bhitor ghacheo vostu haddleat tancher nondor marit, ekan-ek vostu polletana, tachem tondd matxem ambott zalelem koxem distalem. Bhoinninche bhitor ghalcheo mustaki chittir boroilolea pormonnem eksarkeo haddloleo. Ghelea tin mhoynnem, ganvant poddlelea kimsanchea malaria piddek lagon, tageli kuddchi shape jirloli vo vozon unnem zaun tem barik zalelem. Bail kitle meren bhaglea ti, Jacksonank khobor naslolean, tannem haddleleo margeleo vostu tichea kuddik loose zateleo. Hench taka mottem pikasanv zalelem
Ek dis Lorsu, bapain hadloleo chokleti bolsant bhorun lohu voson darant aslelea ambeachea khakdant boslo. Ek-ek korun chokleti khavpak laglo ani chokleticheo bhegoti khala udoitalo. Ganvche Filsu thoinchean pasar zatalem. Tannem Lorsuk vhoir ambeacher aslolo poilolo ani vicharlem
"Are baba kitem khata re "
"

Filsu-mana hanv ambeachi panam khatam", sotasot Lorsun zap dili.

(tea tempar fotti koxeo marunk zai tem burgeank gomonaslem)
"Are mostea, mhaka fottimartai? Pain haddloleo foren chokleti ektoch khatai mure?
Jackson ghara aslear Piduche jivak bore distatem. Kedna-kednai tim saikolicher boson bazarant vetalim. Pidu ghorachea porsan udok ghalta zalear, Jackson taka bainchem udok kaddun ditalo. Tim sodanch ratchim chandneacher bolkavant boson mogan ghozali kortalim.

Bapui ghara aslear boro bazar haddtalo mhunn, Lorsu khuxi zatalo.
Tin mhoinnem zale Jackson viazik savn ghara ailear. Orxim tin mhoinnea borchea adinch porot viazik vetalo. Hea pavtti vospachi kainch khobor korina. Piduk ojap dislem.

Kitem zalem? Hea pautti lamb sutti kai kitem? Tem chintnamni poddlem. Jacksonank vicharunk taka borem disonaslem. Taka vaitt disot mhunn tem babdde oggi ravlem.
Ek dis sokallim Piduk uttonk matso vell zalo. Adlea disa Jacksona borobor ghorantlem chodduch kam' kelelem tea khatir, tacho jiv boroch toklolo.

Aturnavelem uttche uttun Jackson khoim asa tem pollevnk laglem. Soglea kuddini sodlo. Bolkavant bosla zait, punn, thoinsorui naslo. Goddie apleak uttunk vell zalo mhunn nidentlem zagoi nastona tintear bha ghelea asot, oso sumar kaddun tem aplea vavran gull zalem. Sodanche bhaxen angnant tem saron marunk laglem. Tanchea angnant ek vhoddlo ambeacho rukh aslo ani tachi panam zhoddon darant kochro zata mhunn, tem sodanch sokallim utton sarn martalem. Itlean tachi nodor rukache kandear (branch) poddli.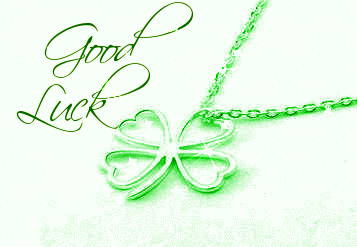 Thoim ek dhove follir vhodd utramni boroilele aslem
"Goodluck Mr. Jackson"
Piduk sozmolem. Jackson konnak sangonastana viazik ghelo mhunn. Karan dor pautti to viazik vheta teddna tachi bail ani put taka veng marun roddtalim tem pollevnk tachean zai naslem. Dekun hea pautti to, aple kalliz zhodd korun lohu gharantlo bhair soron ghelo.

Jackson zanno aslo. Eka dadleachean aplem dhuh rokdench visrunk zata punn nhoi eke ostorechean.
Oslea mogacha jodpeanchi, aichea kazari joddpeamni dekh ghevnchi.

Antancheo jodeo, matxe gharant tanv-tinv zalear, soroll kaideachea darar martat.

Divors file kortat. Oxem korun konnakuch faido zaina. Faido zata to vokilank. Karan divors kexi cholounk tanchi fee ghevunk zaun asa tancho dhondo……….. oxem tumkam disona?